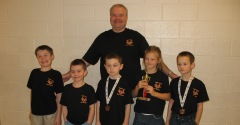 INFORMATION FOR HOME SCHOOLERS IN IREDELL COUNTY
---
The Iredell Youth Chess Association chess club welcomes K-12 students who have an interest in chess, particularly those who are homeschooled, regardless of skill level. Meetings are always FREE and light refreshments are served at every meeting. Come on out and join the fun!
UPDATE: JANUARY 2013
Unfortunately due to declining attendance, the youth chess club is temporarily closed. We may resume meeting at a future date, but for now we are not meeting anymore. Thank you to all the kids and parents who have attended and supported our club in the past.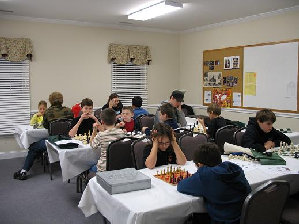 Intense concentration during the club championship tournament!
For more information, contact Coach Mike Williams at statesville.chess@gmail.com
---