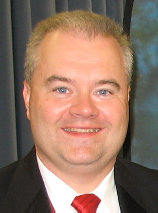 Mike Williams
Organizer and Chief Tournament Director
Welcome! Our club is USCF-affiliated and we host rated chess tournaments in the Statesville, North Carolina area.
---
2013 Statesville Open Breaks Records!
[6/23/2013]
Peter Suich from Tennessee, along with North Carolinians FM Ron Simpson and Patrick McCartney won the Open section of the 2013 Statesville Open chess tournament, held June 21-23, 2013 at the Ramada hotel in Statesville NC. A total of 99 players competed, and the $4,600 payout was the richest prize fund ever for a chess tournament in Statesville.
Read full article including link to USCF crosstable, prize list, photos and more...
S.A.C.C. Reopened May 9 at Boxcar Grille!
The Statesville Area Chess Club meets on Thursdays from 7:30pm-10:00pm at Boxcar Grille, I-40 Exit 148, Statesville NC. Players of all ages and skill levels are welcome, but we especially encourage USCF-rated players and anyone who enjoys competitive tournament chess to join us. We offer both casual play and a monthly USCF rated tournament series: play 1 round on each of the first 4 Thursdays of the month, starting at 8:00pm and played at G/60 d/5 time control. In months having 5 Thursdays, we hold a blitz tournament on the fifth Thursday night. Casual play and kibitzing is free. Tournament entry fee is $10 for the month, with cash prizes to the top finisher overall and to the top Under 1600 player. Bring equipment. But also bring your appetite! Boxcar has good food and drink at an affordable price.
---
Recent News and Tourney Results
[4/20/2013]
NM Chris Mabe wins the Open section of the Statesville Skewer #4. Brad Phillis wins the Silver section and RJ Raynoe wins the Under 1000. Read more...
[6/24/2012]
FM Peter Bereolos and Shawn Pealer shared 1st place at the 2012 Statesville Open, which was held June 22-24, 2012 at the Ramada in Statesville. 105 players competed. Read more...
[4/14/2012]
Statesville Skewer #3 Results
[4/10/2012]
Website completely redesigned. Hope you like the facelift!
[1/7/2012]
Mike Williams directed the 23rd annual "Pawndemonium" scholastic chess tournament, held in Asheville NC.
[6/19/2011]
The 2011 Statesville Open Results
[7/31/2010]
Cornerstone Summer Scholastic Results
[6/19/2010]
Statesville Skewer #2 Results
[1/2/2010]
Statesville Skewer #1 Results
---