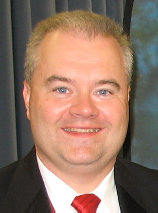 Mike Williams
Organizer and Chief Tournament Director
I regret to inform you that the SACC is dissolved. I moved to Michigan in January 2014 and there will be no more club meetings (unless someone volunteers to restart the club and the tournaments). Meanwhile I am leaving this website up, to keep a record of our past tournament winners and old news articles. But there will be no further updates to the website. Wishing everyone good luck and good chess, always. Regards, Mike Williams
---
2013 Statesville Open Breaks Records!
[6/23/2013]
Peter Suich from Tennessee, along with North Carolinians FM Ron Simpson and Patrick McCartney won the Open section of the 2013 Statesville Open chess tournament, held June 21-23, 2013 at the Ramada hotel in Statesville NC. A total of 99 players competed, and the $4,600 payout was the richest prize fund ever for a chess tournament in Statesville.
Read full article including link to USCF crosstable, prize list, photos and more...
---
Recent News and Tourney Results
[4/20/2013]
NM Chris Mabe wins the Open section of the Statesville Skewer #4. Brad Phillis wins the Silver section and RJ Raynoe wins the Under 1000. Read more...
[6/24/2012]
FM Peter Bereolos and Shawn Pealer shared 1st place at the 2012 Statesville Open, which was held June 22-24, 2012 at the Ramada in Statesville. 105 players competed. Read more...
[4/14/2012]
Statesville Skewer #3 Results
[4/10/2012]
Website completely redesigned. Hope you like the facelift!
[1/7/2012]
Mike Williams directed the 23rd annual "Pawndemonium" scholastic chess tournament, held in Asheville NC.
[6/19/2011]
The 2011 Statesville Open Results
[7/31/2010]
Cornerstone Summer Scholastic Results
[6/19/2010]
Statesville Skewer #2 Results
[1/2/2010]
Statesville Skewer #1 Results
---